In an earlier blog, EditShare CTO Stephen Tallamy looked at five top tips for remote editing using Adobe Premiere Pro. Avid Media Composer remains an industry standard and is still hugely popular, so here are five cool takeaways for improving your workflow by using it with EditShare.
1 – Automate Transcodes
EditShare FLOW does a lot more than metadata management. It allows you to offload routine tasks to avoid using up edit workstations for things that can be better done elsewhere.
Use FLOW for ingest, whether from a delivered file or direct from the camera cards. You can store the raw footage, and at the same time prepare the content in the MXF Op-Atom wrapper that is a native format for Media Composer managed media.
FLOW supports all the latest versions of raw formats, and as well as rewrapping, you can transcode to the house codec, which might be DNxHD, or XDCam, or whatever you choose.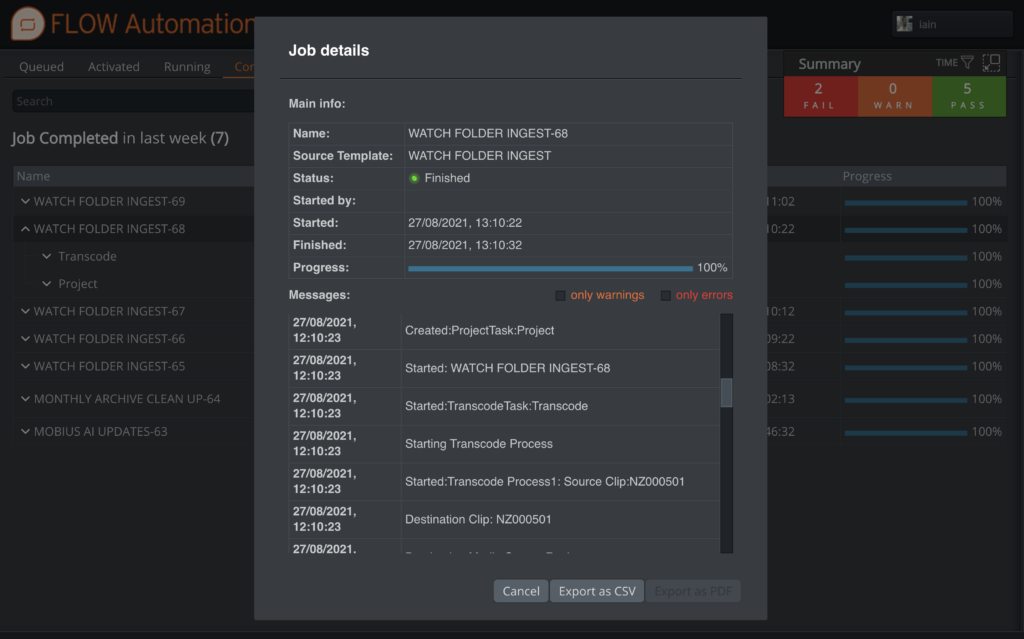 2 – Prepare Bins Online
You can set up the bin structure before you get to the Avid workstation too. A core part of the Universal Projects software in FLOW is that it allows you to work from a central view of a project inside of FLOW and then synchronize that project to a range of editing systems, including Media Composer.
Working in a web browser, you can go through all the input material and organize it into logical structures such as folders for rushes, subclips and shot lists. This can be supported by automation when you need it, for example creating rules to create bins per day, to organize by metadata such as tape/scene information or even write a rule to ignore any clip that is less than three seconds long (or whatever duration you think is likely to be unusable).
Assistant editors, directors and producers can work collaboratively to review the dailies and only offer the editor the preferred takes. Once ready, all the work can be automatically synchronized into Media Composer bin files.
By doing all this in FLOW, it means you are transferring less material to the editing workstation, with all the bins set up and populated for the editor to start the creative work immediately.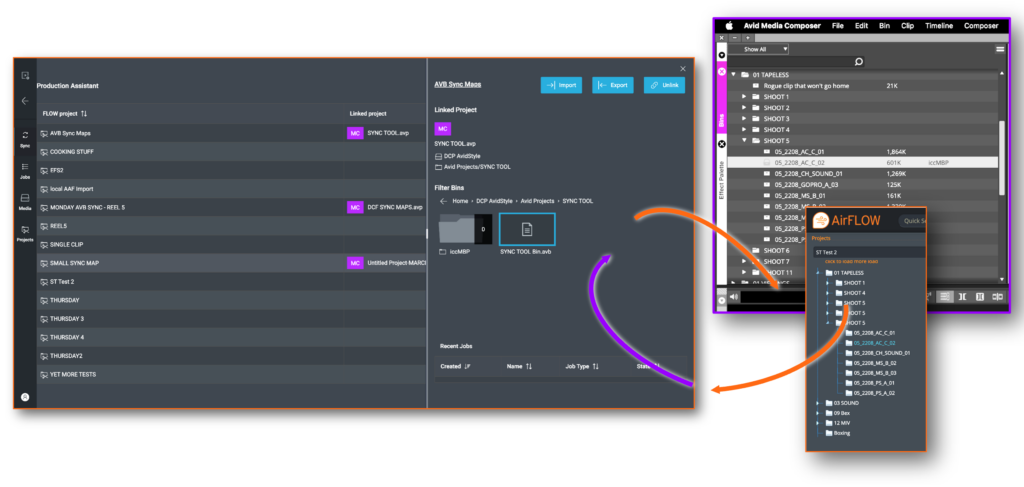 3 – Work From Anywhere
The ingest processing, as well as storing the raw footage and transcoding to the house edit format, can also generate proxies, at a maximum bitrate determined by you. Proxies make it practical to view the content, in real-time, from anywhere with a web browser and a reasonable internet connection, on any device.
The producer and director might be on location but can still review dailies in exactly the same way that they used to, as soon as the content is ingested, rather than waiting for large files (or rush prints) to be delivered. The post facility could carry out automated sorting, the director could choose the best takes (on an iPad), and the edit assistant could set up and load the bin structure, all at the same time, from different locations.
Again, the key point here is that editors and edit suites are expensive entities and overheads for production teams. You want as much of their time as possible to be devoted to telling the story, and not wrangling data and waiting for timely transfers. This is a real boost to productivity.
4 – Bin Locking Support
Media Composer users will be familiar with the collaborative features available when using shared storage systems.
Bin locking is central to the Media Composer way of working, which allows users to share bins and projects, but provides a secure locking mechanism to ensure only one person is working on a file at a time. EditShare EFS supports this locking through AvidStyle spaces, allowing users to work with a familiar workflow whilst taking advantage of the other features of EFS and FLOW.
When using FLOW Universal Projects, bin locking is respected by FLOW itself when it updates bins, ensuring users don't lose their work. Working in combination with the Avid Attic location, history of bin changes is retained as well, so if you ever need to go back to a previous version of a bin, it's there for you.
5 – Review, Grade and Deliver Anywhere
Once you have completed the edit and rendered the output to the house master format, the next stage involves sending the file back to EditShare FLOW, where it is ingested and given its new identity and metadata.
At that point, a fresh proxy is generated. Everyone who is entitled to review the finished cut can then log in to view it and make comments, from anywhere and on anything that supports a web browser.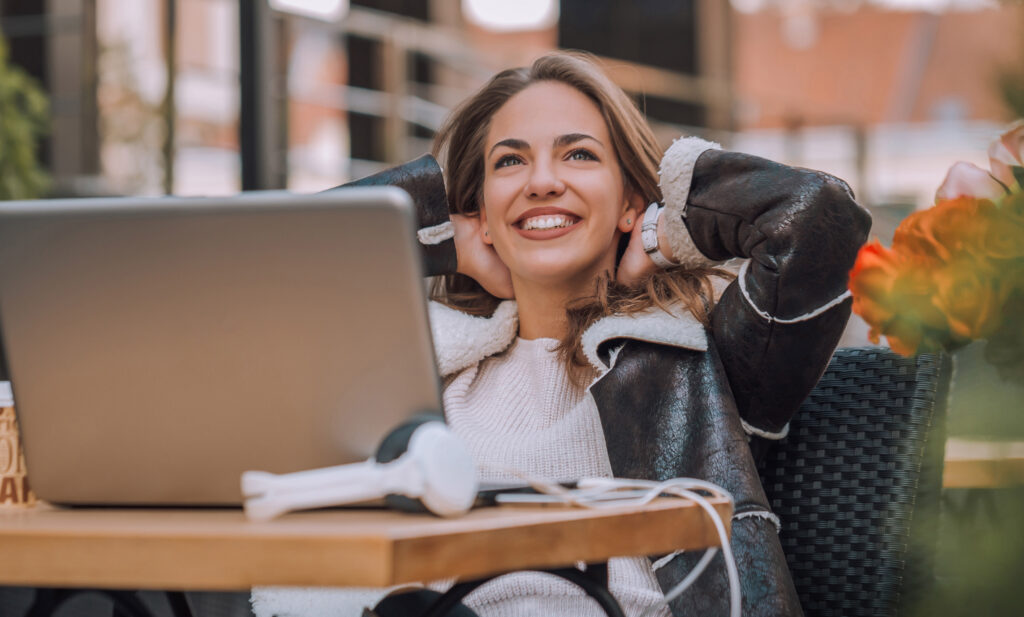 The project file is then ready to be transferred across to the colorist. If you grade on DaVinci Resolve, it will appear with all the project information, thanks to EditShare's Universal Projects. If you are a Baselight post house, then you can mount the EditShare storage network as a source and directly access the file.
Once the project has been graded and signed off, you can leave the creation of all the deliverables to the automated processes in FLOW to handle. Again, it saves using an expensive and in-demand edit suite to do vital but uncreative and repetitive transcoding and rendering tasks.
At EditShare, the goal is to help you create amazing everywhere. I hope these tips help you get the best out of your post production resources by using the powerful intelligence in the combination of EFS and FLOW.
For more information on how you can optimize your Media Composer workflows, click here to get started.